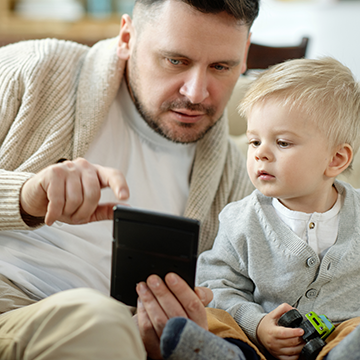 With the emergence of technology like smartphones and tablets, we have access to unlimited information. With these internet-enabled devices, we are capable of communicating with people from across the world. However, this unlimited, uncensored access can be detrimental for children. The Kangaroo Forest has compiled a list of tips for keeping your child safe on the internet:
Limit your child's use
The best way to ensure your child is safe while using the internet, is to limit how frequently your child has access to the internet. Designate internet use to specific times of day; for instance, allow your child to use their tablet once they have completed their homework. You may also want to limit the duration of your child's internet use to a couple of hours at a time.
Use parental blocks
If you're concerned about the content your child is consuming, you should consider using parental blocks to regulate what they may be viewing. There are software programs you may install that will block your child's access to specific sites and forums. You may also contact your internet provider and inquire on the parental block services they have to offer.
Teach your child how to protect their privacy
With online profiles and forums, your child will likely encounter websites that will ask for personal information. Therefore, it is important that you explain the dangers of sharing personal information on the internet. When sharing personal information on the internet, this information could end up in the wrong hands. Explain to your child that they should avoid sharing their full name, home address, phone number, etc.
At The Kangaroo Forest, we recognize that modern technology is now an integral part of education. Our childcare professionals encourage the safe use of technology to promote academic growth. Interested in learning more about our programs? Contact us today!