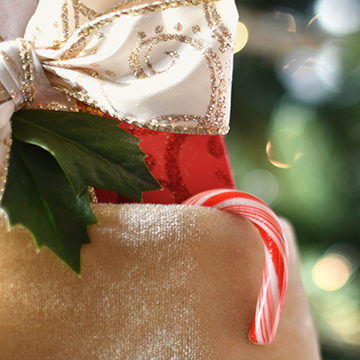 We understand just how stressful Christmas shopping can be — let us help! The Kangaroo Forest has compiled a list of last minute stocking stuffers that are perfect for children of all ages:
Sweets
You can't go wrong with candy or snacks! Sweet treats are the perfect stocking stuffers for children of all ages. From candy canes to chocolate Santas, the kids will never be disappointed to unwrap candy — especially if they have a sweet tooth!
Books
Age-appropriate books make for wonderful stocking stuffers and support early learning. If your child cannot yet read, purchase them a few books that would be fun to read as a family. If your child is old enough to read on their own, get them a few exciting chapter books!
Clothes/Accessories
Everyone wears clothes, so socks, pajamas, and jewelry are great additions to anyone's stocking! Fuzzy socks or pajamas are appropriate for the colder seasons, while jewelry can be worn year round.
Single or Multi-Player Games
Games make for great stocking stuffers — and they'll keep the kids busy this winter break! Card games, Rubix cubes, and other handheld games fit nicely in stockings. Multi-player board games are another great option, especially for larger families.
Arts and Crafts
For the artistic child, arts and crafts supplies make for great stocking stuffers! From colored pencils and paints to coloring books and canvas, your child will have all they need to make masterpieces.
Learning Activities and Trivia
There's nothing better than an educational gift that the kids can still have fun with! Trivia cards and activity books support a child's development and academic success, and serve as a great source of entertainment.
Merry Christmas from the childcare professionals at The Kangaroo Forest! This holiday season, we are grateful for our students, parents, and their continued support. We hope your holiday season is full of love, laughter, and good food.