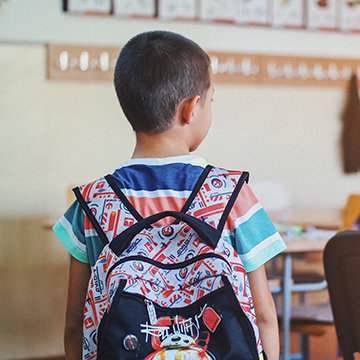 The holidays are over and it's time to head back to school! Here are a few tips to help your child prepare to tackle a new semester:
Stock up on supplies
After a long, hard fall semester, your child may be running short on school supplies. Therefore, we recommend taking inventory and stocking up on the necessities, including notebooks, binders, pencils, etc.
If you're feeling generous, you may consider contacting your child's teachers and asking if there are any classroom supplies you can purchase for them. This would be a kind, helpful gesture, as teachers are often required to purchase their own supplies.
Get organized
With a new semester comes new projects and deadlines. Therefore, it's time to get organized! We recommend purchasing your child a planner, so they can remain up-to-date on all their assignments. When your child is organized, their mind is clear and they can focus on their studies.
It may also benefit your child to have a binder with dividers, so they can keep homework for each subject separated.
Develop a routine in advance
After sleeping in for a few weeks, it may be difficult for your child to get back into a routine. We recommend your child wake up to an alarm for a few days leading up to the first day of school. Have your child get dressed and ready for their day. These few early mornings will better prepare your child for the semester ahead.
Set goals
Before the new semester begins, we recommend assisting your child in setting a few academic goals. When your child creates measurable goals, they are more likely to succeed. Whether your child wishes to make straight A's or study for 30 minutes a day, make a note of these goals or create a vision board for the new semester.