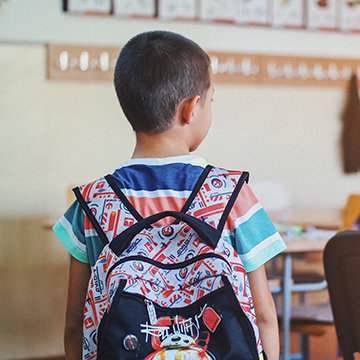 Children grow so fast, especially once they have started school. Here are a few developmental milestones you can expect your child to reach before turning 13:
6-7
Six and seven-year-olds are just beginning grade school and are learning to read, write, and count — many of the skills they will need to build the foundation for their academic future. At this age, they will also be introduced to new basic math skills, like adding and subtracting. Six and seven-year-olds may begin learning skills like riding a bike and tying their shoelaces. They may also begin showing an interest in creative activities like painting and drawing.
8-9
By eight or nine years old, children have become more independent. Eight and nine-year-olds can typically brush their own hair and teeth and dress themselves without assistance. By eight or nine years old, children have greater coordination and are more athletic. Their reading and writing skills have improved, and they may even enjoy reading age-appropriate books. They can tell time and name the days of the week and months (in order).
10-12
By 10, 11, and 12, children have entered intermediate and junior high school and are rapidly growing. Puberty has begun and they are seeing massive physical and hormonal changes, such as hair growth, getting taller, starting their menstrual cycles, and more. Academically, they can read at a more advanced level and use critical thinking skills to analyze what they have read. They have a more expansive vocabulary and can write long-form stories and essays. They have begun applying their math skills to more complex scenarios and equations, such as multiplication, division, pre-algebra, and more.
At The Kangaroo Forest, we offer daycare and after school care for children ages 6 months to 12 years. Our teachers strive to support your child through all their developmental milestones and accommodate your child's needs as they grow. Interested in learning more about our programs?
Schedule a tour
of our facilities today!