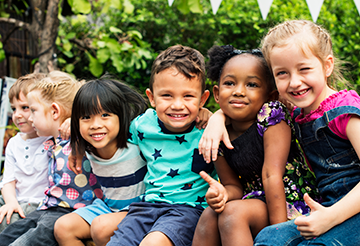 With just a week left of summer, you'll want to soak up every minute with your kids. It's time to gather up the family and enjoy some last-minute summer fun. Here are 3 things to do before school starts:
Family Bingo Night
Who doesn't love a competitive game of Bingo? The Woodlands Township hosts monthly family bingo nights. Participate for your chance at winning fun prizes. Snacks will also be provided, but on a first come first serve basis. Admission is $5/person and pre-registration is required. Click here to learn more.
Location: 6464 Creekside Forest Drive, The Woodlands, TX 77389
Shake Your Summer Sillies Out 2022
Close out this summer break with one last hoorah! On Saturday, August 6th, The Woodlands Children's Museum is hosting one last summertime bash called Shake Your Summer Sillies Out. This event features live entertainment by Joe McDermott and many special art projects. Admission is $7.50/person and the event begins at 10 AM. Click here to learn more.
Location: 4775 West Panther Creek Drive #280, The Woodlands, TX 77381
Movie Night on the Lawn
Enjoy this warm weather with a movie night on the lawn! The Woodlands Mall hosts family-friendly, bi-weekly movie nights in the courtyard. The next showing is Shrek on Thursday, August 4th. Bring a blanket and a chair and spend a beautiful summer night with the kiddos. Admission is free, but showings are subject to weather conditions. The movie begins at 7 PM. Click here to learn more.
Location: 1201 Lake Woodlands Drive, The Woodlands, TX 77380
Looking for childcare this upcoming school year? The Kangaroo Forest provides a quality educational environment for children ages 6 weeks to 12 years, including Private Kindergarten and before and after school care. Learn more about our programs and schedule a tour of our facilities today!