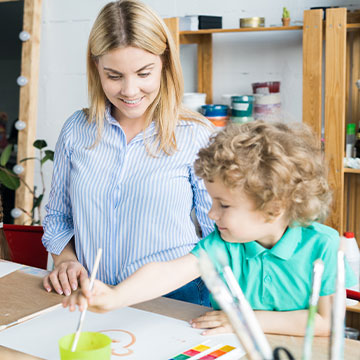 As a parent, you want your child to succeed in their schooling and relationships. You my even go out of your way to set your child up with new friends and schedule playdates. But, what if the most important relationship in your child's education didn't necessarily involve them? The most significant relationship may actually be the one you form with your child's teacher.
Why Parent-Teacher Partnerships Matter
Positive relationships between parents and teachers improve a child's academic achievement, social skills and emotional health. Research shows when a parent and instructor work together, the child benefits. Students demonstrate fewer behavioral problems, improved work habits and improved attitudes about school when a strong partnership supports them.
Communication
To build a strong relationship with your child's teacher, meet with them early in the school year and let them know you want to play a bigger part in your child's education. When you meet, determine the best method of communication. This can be as easy as sending notes to school with your child, returning emails or scheduling regular phone calls. During discussions, let your child's instructor know about strengths and challenges your child is experiencing.
Consistency
Another key to a successful partnership is consistency. This means providing opportunities and experiences at home to continue supporting your child's education. Work with your child's teacher to create routines for homework and provide additional learning materials. When both members of the partnership send consistent messages to your child, it lets him or her know their education is supported.
Collaboration
Collaboration becomes easy once you begin communicating consistently in your partnership. Take time for each of you to share your goals and expectations for your child. Then, as issues arise, you can work with your child's teacher to address concerns and find solutions.
Now is the perfect time to reach out to your child's teacher and begin establishing a strong, encouraging partnership. Doing so will support your child in their early education. At the Kangaroo Forest, we work with parents to ensure the success of their children. To learn more about our facilities, curriculum and staff members,
schedule a tour
.