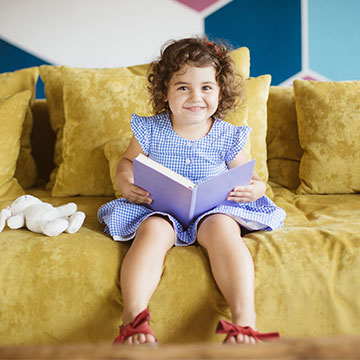 Early learning centers provide programs for your child to learn outside of their home before kindergarten. An early learning center gives children the opportunity to develop skills and set a foundation for learning.
Create Healthy Eating Habits
Early learning centers expose children to healthy food groups. At the Kangaroo Forest, well-balanced meals are served during every lunch period. By giving children access to fruits, veggies and other nutritious items, they grow and develop faster than those with poor diets. Read our Nutritious Menu article for more information.
Expression Through Art
While math and science continue to be the forefront of our education curriculum, we also see a need for the arts. The Kangaroo Forest allows its students to express themselves through crafts and music.
Develop Life Skills
Enrolling a child in an early learning center gives them the opportunity to interact with adults and other children on a daily basis. During the day, children make friends, learn to communicate with one another and with their teacher. This teaches them how to communicate their feelings and get along with others.
Discover a Love for Learning
The core purpose of an early learning center is to give children the desire to learn. Our broad curriculum allows students to explore their interests at a young age and prepares them for further education. Learn more about each age group's daily activities by visiting our schedule.
At the Kangaroo Forest, our students also get access to special curriculum including Stretch-n-Grow, Science Quest, Little Amigos Spanish and Giggle Bytes Computer classes. Our staff is dedicated to providing students with the best early education as possible. For more information on how you can enroll your child at our premiere early learning center,
contact us
.