Something as simple as riding a bike can bring a lot of joy to anyone, especially kids. On National Bike to School Day, celebrate with your child by encouraging a healthier lifestyle and building independence when commuting to school.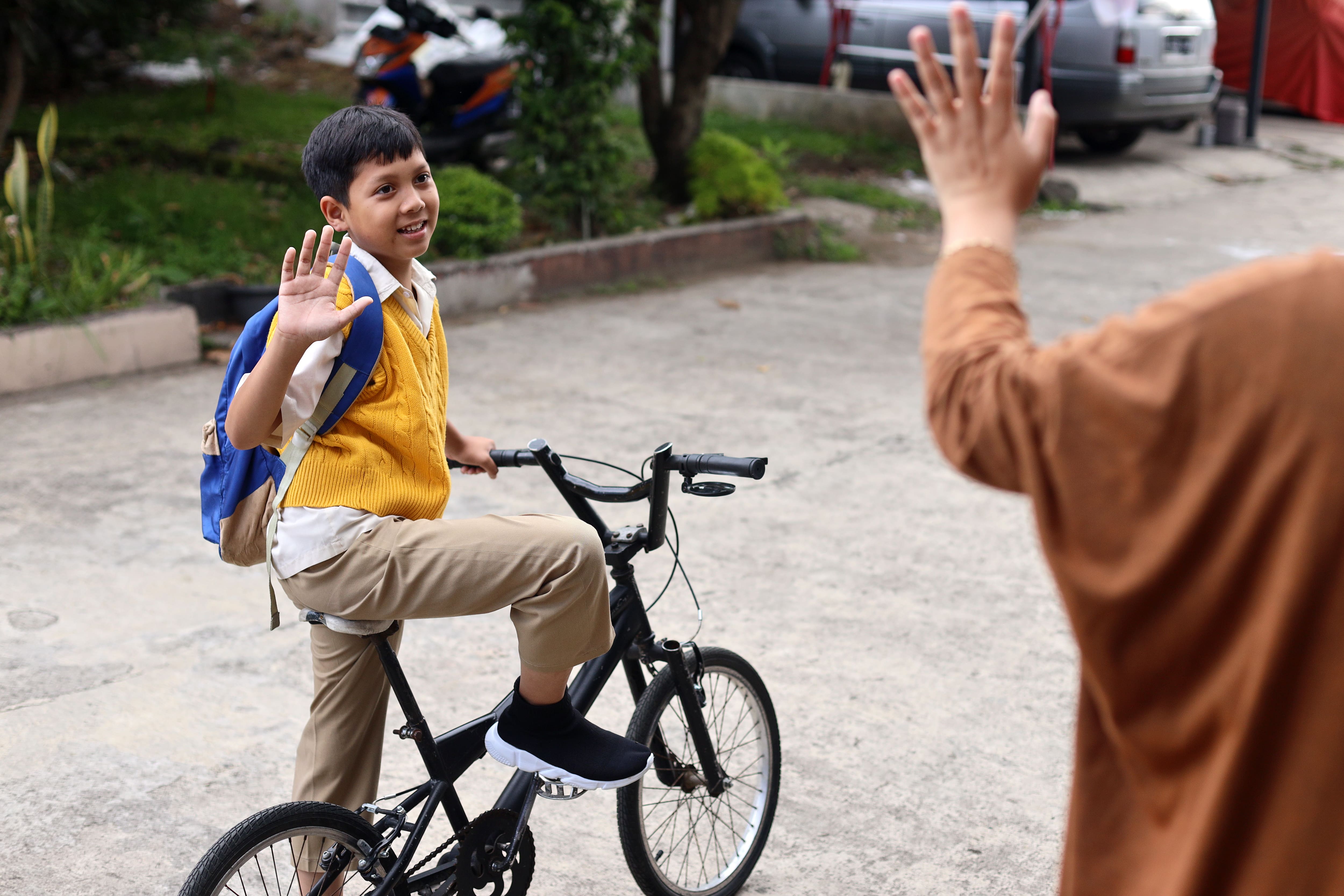 Builds Independence
Today's day in age, many school children choose to ride the bus or carpool with parents and friends. While this is a common and sometimes safer option, students rode their bikes to and from school for decades. Allowing your child to ride their bike to class will ultimately build their self-confidence and a better quality of life. With this method of transportation, your children will engage in more exercise and will learn the importance of being aware of their surroundings. Becoming self-reliant can be a difficult transition for kids, but it will serve them in the long run.
Socialization
Riding a bike to school will also encourage your kids to socialize with other bike riders. It can be an enjoyable experience to ride in groups for both safety and making new friends. This will improve their social skills and will make it easier for them to feel comfortable riding a bike to school.
Improves Academic Performance
Studies show that children who regularly exercise perform better in school. Consistent exercise for kids will improve their focus and help them stay alert during class. They will be able to maintain their physical health as well as their mental health, conditioning them to value exercise in the years that follow.
Riding a bike has been the way to get around for many years, making it something worthy of celebrating. Enjoy the holiday by participating in a bike ride to school or as a family!
Looking for childcare in The Woodlands, Texas? Interested in learning more? Visit our programs page or contact us today!