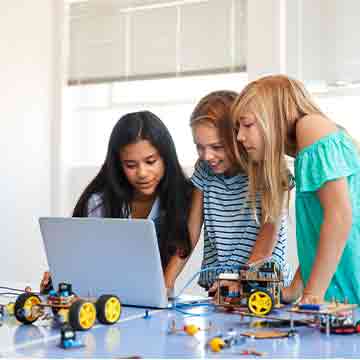 After-school programs provide many benefits for both students and their parents. A good after-school program encourages additional time for learning in a supportive environment.
Assists Working Parents
In single-parent homes or households where both parents work, enrolling children in an after-school program relieves some stress related to picking them up from school on time. At the Kangaroo Forest, our program provides transportation from the following campuses in The Woodlands: Tough, Deretchin, Galatas, Bush, Buckalew, Ride and Creekside, as well as The Woodlands Preparatory School and Woodlands Christian Academy.
Keeps Children Safe
By enrolling your child in an after-school program, you can rest knowing where your child is spending their free time. A recent study found children who do not spend any time in after-school activities are 49 percent more likely to use drugs and 37 percent more likely to become teen parents. In an after-school program, students receive constant supervision and support from staff and teachers.
Teaches Students New Skills
After-school programs take the time a student might have spent aimlessly watching TV and uses it to improve your child's education. In The Kangaroo Forest's after-school program, we offer enrichment activities that focus on creativity, exploration, communication and cooperation.
Improves Social Skills
Students enrolled in an after-school program get to meet new friends from other schools. This encourages communication skills among peers and allows for further relationship development.
The Kangaroo Forest offers its after-school program for students up to 12-years-old. Contact us to learn more about our after-school services in The Woodlands, Texas.