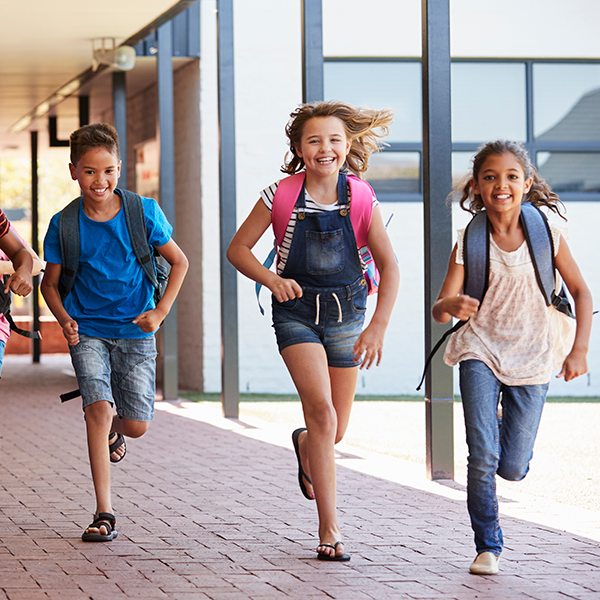 The 2021-2022 school year has officially begun for Conroe ISD! Is your child anxious for the year to come? Ease their anxiety with these helpful tips:
Get organized
After a lazy summer break, getting back into the swing of things will require some effort. With no motivation and a growing list of due dates, it's understandable for students to feel overwhelmed or anxious. Ease your child's worries and help them get organized for the year to come! Purchasing your child a planner to organize due dates will allow them to keep up with their coursework — and maybe even work ahead. You may also consider purchasing your child a few binders and dividers, so they can organize their work by subject.
Arrange playdates with new peers
If your child is moving to a new school or simply doesn't have any classes with their friends, they may be anxious about the new school year. We recommend scheduling playdates outside of school with some of their new peers. By making new friends, your child won't have to worry about who they're going to eat lunch with, and they can focus on their studies.
Build a relationship with your child's teachers
Unfortunately, your child won't tell you everything that's going on at school. Therefore, it is important that you build a relationship with your child's teachers. If your child is struggling with a subject or experiencing interpersonal conflict, these issues can be discussed with your child's teachers. With communication and a little collaboration, parents and teachers can often resolve issues that are troubling students.
Communicate with your child
If your child is plagued with worry, the best thing you can do is encourage open dialogue. Ask your child to be honest with you about their concerns. Practice active listening and validate your child for the way they are feeling. Ask your child what they need from you — this may be comfort, solutions, or advice. Ultimately, your child should trust that no matter what they may be experiencing, you're there to hear them out.
Are you looking for after school care this 2021-2022 school year? The Kangaroo Forest has you covered! TKF provides a quality educational environment for children ages 6 weeks to 12 years, including Private Kindergarten and before and after school care. We seek to create positive learning opportunities for our students in a caring and nurturing atmosphere. Interested in learning more?
Contact us
today!