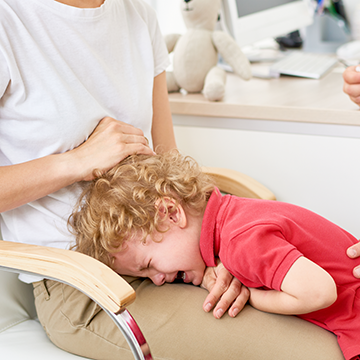 Children are faced with change regularly, and oftentimes it affects their mental health. From moving to a new city or facing divorce, to less permanent changes such as school routine versus more lax summer schedules, the way we introduce and respond to change with children can affect how they cope. The Kangaroo Forest has compiled a list of ways you can help your child cope with change:
Prepare your child for the changes to come
Your child will likely have an easier time adjusting to change when they have been prepared for the changes to come. It is important that you sit down with your child and explain what they can expect will change and why. If children are exposed to sudden changes without warning, their emotional response could be more severe and longer-lasting.
Encourage open dialogue
It is important that no matter what a child is going through, they feel they can be open about their thoughts and feelings. Suppressed emotions will only perpetuate unhealthy coping mechanisms. Express to your child that open dialogue is welcomed and listen to what they have to say without judgement.
Create new routines
Children need consistency. Therefore, they thrive on a routine. However, when faced with major life changes, it is often difficult to maintain familiar routines. With a loss of routine, children cannot predict the outcome of their day and may display behavioral issues or distress. As the family unit begins adjusting to life changes, it is important to develop new routines that are as similar to old routines as possible. For instance, schedule meals and naps at the same times each day.
The Kangaroo Forest provides a quality educational environment for children ages 6 weeks to 12 years, including private kindergarten and before and after school care. We seek to create positive learning opportunities for our students in a caring and nurturing atmosphere. Interested in learning more? Contact us today!