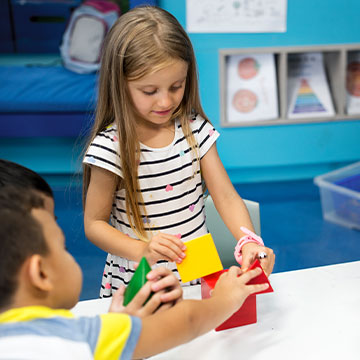 With as much time as your child spends at daycare, you should have a strong relationship with their teachers. When you have issues, questions, or concerns, you should feel comfortable addressing these with your childcare providers. Here are a few tips for effectively communicating with your childcare provider:
Daily Check-Ins
Most childcare providers give parents a quick rundown of their child's day at pickup time, but it does not hurt to send a text or email during the day to check in on your child. Many childcare professionals have children of their own, so they understand your desire to remain informed. This daily communication allows you to build a relationship with your child's teachers and feel confident that your child is taken care of when you are away.
Classroom Performance Conferences
Aside from your daily check-ins, you may consider scheduling quarterly conferences with your childcare provider to ensure your child is developing at the rate they should be. Childcare professionals are trained to observe a child's academic and social performance and identify areas of weakness. These conferences allow you to better understand your child's progress and collaborate with their teachers to discover ways you can better support your child's growth.
Private Meetings for Serious Issues or Concerns
If you have serious issues or concerns regarding your child and their care, these issues should be addressed immediately. When issues arise, much can be lost in translation if communicating through text or email. To avoid miscommunication, we recommend arranging to meet face-to-face with your child's teachers to discuss any issues you may have. A face-to-face meeting will allow you to have their teachers' full attention, and you can more effectively convey your feelings and concerns. A private meeting will allow for easier conflict resolution and will enable your provider to better understand you and your child's needs. For serious issues or concerns, we recommend meeting with not only teachers but programs coordinators or directors, as well.
At The Kangaroo Forest, we encourage open communication between our childcare professionals and parents. With our students' best interests in mind, our professionals collaborate with parents to find ways to best meet the needs of our students. Interested in learning more about
our programs
?
Schedule a meeting
and tour our facilities today!