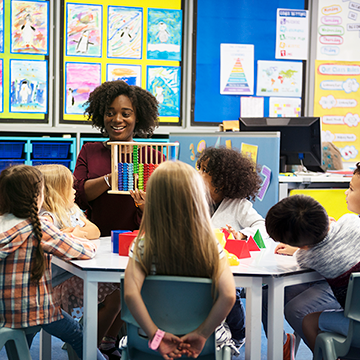 At The Kangaroo Forest, we understand just how stressful it can be to get out the door in the morning — especially with children! It can be easy to forget the essentials. To ease some of your stress, we have compiled a list of items to include in your child's daycare bag:
Diapers, wipes, and ointment
If your child is not potty-trained, they will need their diaper changed throughout the day. However, most daycares do not provide diapers, wipes, and rash ointment. Therefore, these are items you will need to bring. Because the unexpected can happen, we recommend bringing more than what's typically necessary for your child.
Extra clothing
From blowouts to arts and crafts, your child may get messy at daycare. Therefore, it is important to pack an extra change of clothes, including shirts, pants, socks, shoes, and underwear (if your child is potty-trained). You may also want to bring bibs for your messy eater!
Medicine
If your child has allergy concerns, it is important that you pack any necessary medications and dosage instructions. Additionally, children's Tylenol or Motrin will come in handy if your child unexpectedly spikes a fever while at daycare.
Snacks or meals
Most daycares provide snacks and meals on a rotating calendar in order to provide students a diverse, nutritionally balanced range of options. However, if your child has specific dietary needs, we recommend packing snacks or meals.
Toys, pacifiers, or blankets
Even if your child has been attending daycare for awhile, they may still experience separation anxiety. Therefore, we recommend packing items that will allow your child to self-soothe, such as their favorite toy, a pacifier, or blanket. If you pack a toy, we recommend writing your child's name on the bottom of the toy.
Sending your child to daycare for the first time can be a stressful experience for both you and your child. If you're feeling ill-prepared, contact us today! Allow our childcare professionals to put your mind at ease.