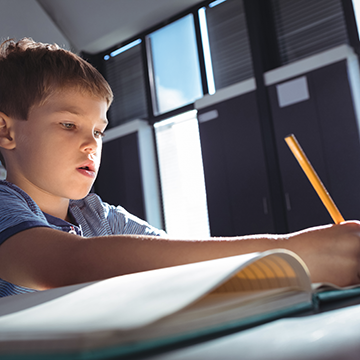 Looking for early childhood programs in The Woodlands, Texas? At The Kangaroo Forest, we provide a quality educational environment for children ages 6 weeks to 12 years. We utilize ABeka curriculum to create a strong academic foundation for successful life-long learning:
What is ABeka curriculum?
ABeka curriculum features a variety of workbooks and video lessons covering a wide range of subjects, such as math, history/geography, science/health, language arts, electives, and more. There are lesson plans for all age groups (K-12).
ABeka curriculum is unique because it incorporates biblical values that are so often missed in education today.
The Spiral Approach
ABeka uses "the spiral approach" to learning. Students start with the basics and progress to deeper understanding at age-appropriate times. With ABeka curriculum, students master concepts through extensive review and reinforcement, advancing to higher complexity as they retain information and master new concepts.
The saying goes, "If you don't use it, you lose it" — and we want our students to retain knowledge! With ABeka curriculum, students are revisiting old material and applying skills they have previously mastered as they learn new concepts.
TKF and ABeka
At The Kangaroo Forest, our priority is building a foundation for our students and their academic success. We use ABeka workbooks and video lessons with our older toddlers and pre-kindergarten, kindergarten, and first grade students.
With our older toddlers, we utilize curriculum that supports them as they reach developmental milestones. With our students ages 3-6, we utilize curriculum that allows them to perfect foundational skills that will be useful as they transition to grade school.
Does The Kangaroo Forest sound like a good fit for your child? Still have questions about ABeka curriculum?
Schedule a tour of our facilities
today! Our childcare professionals would be happy to answer any questions you may have.