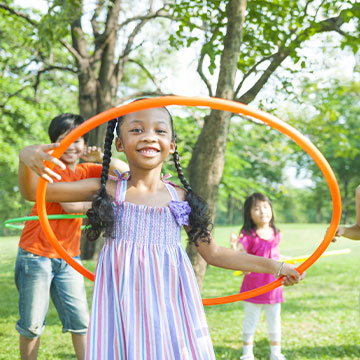 For Conroe ISD, summer break begins May 27! At this point in the school year, kids are experiencing burnout. Keep your kids motivated to finish the school year strong with these summer incentives:
Beach Trip
Motivate the kids to finish their homework with a coastal escape! A family beach trip is just the cure for that end-of-year burnout. With Galveston just 80 miles away, a beach trip is the perfect outing.
Arcade
The kids play video games at home all the time — once school lets out, treat them to a special night away at the arcade! From Main Event and Incredible Pizza to Shankz and more, Montgomery County has a plethora of options to choose from. After pizza, candy, and limitless fun, the kids will be ready for bed.
Picnic at the Park
After being holed up in a classroom all semester, the kids will likely need to expend some energy. Plan a trip to the park! Allow the kids to run around and enjoy a nice lunch in the shade. Northshore Park is the perfect spot for families, with options to play on the playground or kayak.
Challenge Course
Amusement parks are always a hit with kids! If your kids aren't a fan of rides though or maybe aren't tall enough to ride rides yet, a challenge course may be a better option. Texas TreeVentures is a local aerial adventure course — and they even have options to host birthday parties!
Zoo or Aquarium
If you have animal lovers in your family, a day at the zoo or aquarium is a nice reward for all their hard work this school year. For aquatic animal lovers, the Downtown Aquarium would be loads of fun — and you can even enjoy a nice lunch or dinner at the aquarium restaurant. The local zoo and aquarium are both within 35 miles, making for an easy day trip!
Shopping Spree
With school in session and chores to do on the weekends, how often do you actually go shopping as a family? Has your child been begging for a new toy? The Woodlands Mall has options for every shopper. If your child brought home all A's for the school year, stop by the Disney store and treat them to a toy of their choice.
Looking for childcare in The Woodlands, Texas? TKF provides a quality educational environment for children ages 6 weeks to 12 years, including Private Kindergarten and before and after school care. Contact us today!