It's not always easy to stick to your New Year's resolutions when you're in it alone — but teamwork makes the dream work in 2022! Here are 3 family resolution ideas for the New Year:
More physical activity
Becoming physically fit or losing weight is one of the most popular New Year's resolutions every year — and more often than not, people fail to follow through due to unsustainable workout routines and schedules. Team up with your family this year and work together to create realistic goals!
Find activities you can do as a family, like bike riding or throwing frisbees at the park. Designate a realistic amount of time each week to these activities. If everyone has busy work and school schedules, it may be more realistic to designate an hour or two on the weekends to these activities. Make it fun — resolutions are more sustainable when they feel less obligatory and more enjoyable.
Less screen time
After a long day at work or school, most people unwind by watching television or scrolling on their phones. While screen time is fine in moderation, it often prevents us from being present in our lives. In 2022, reduce screen time and incorporate more quality family time.
Whether it's an hour a day or just two nights a week, put the devices away and bring out the board games. The more quality time you spend with your family, the less time you'll want to spend on your phones.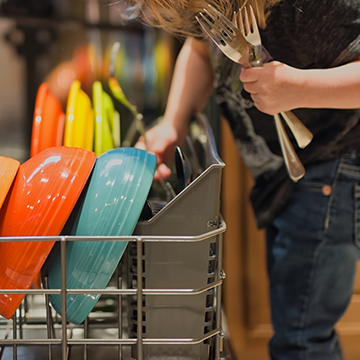 Divide household chores
It's easy for the house to get out of hand when everyone is busy with work or school. However, things get done quicker when everyone works together. If your kids are old enough to help around the house, they should be doing their part too! Divide household chores among all members and designate time each day or week for cleaning. For best results, choose age-appropriate chores for each child and create a chore chart listing each member's responsibilities (including the parents).
When possible, members should strive to clean up as they create messes, as well! For example, members should clean their dishes after using them, so there's less clutter in the sink.
Happy New Year from The Kangaroo Forest! We want to thank our students and their parents for another great year. We can't wait to see what 2022 holds. For more information about
our programs
, visit our website or
contact us!