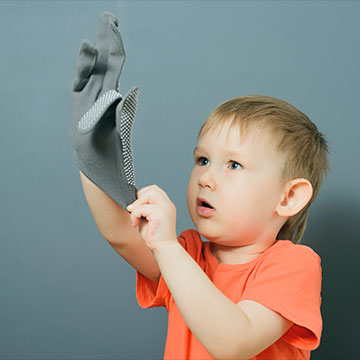 Preventing a flu outbreak at daycare takes the effort of parents, staff and children. To keep your child healthy this flu season, we're sharing how to limit the spread of bacteria among children.
Get Vaccinated
Getting the flu vaccine is the best way to prevent influenza. Because it can take two weeks for the vaccine to become effective, make sure your entire household gets vaccinated prior to the start of flu season. You can receive a flu vaccine at multiple places including your doctor's office, pharmacies, walk-in medical clinics and city health departments.
Teach Your Child the Proper Way to Wash Their Hands
Now is the perfect time to teach your child how to wash their hands. Make sure your child uses soap and water. It is also a good idea to attach hand sanitizer to their backpack or lunch kit. By teaching your child to sing their ABC's while they wash their hands, they can have a fun experience while combating germs.
Don't Share Personal Items
For younger children, not sharing items can be difficult. Let your child know germs are spread when they share their food, lip balm and other personal items with others.
Cover Coughs and Sneezes
The flu virus is commonly transported from person-to-person through the air. Because of this, children should also know how to properly cover their coughs and sneezes. Encourage your child to cover their mouth or nose with their sleeve or a tissue when they cough or sneeze. If your child does sneeze or cough into their hand, make sure they wash with soap and water as soon as possible.
Know When to Stay Home
The flu virus can live on surfaces for up to 48 hours. Since the flu is easily transmittable, keep your child home from daycare at the first sign of flu infection. Symptoms include a fever over 100ºF, muscle aches, fatigue, loss of appetite, chills, vomiting, headache and stuffy nose. Your child should stay home at least 24 hours since their last sign of a fever without using medication.
At the Kangaroo Forest, our conveniently located daycare in The Woodlands, staff and teachers regularly clean common surfaces anyone might come in contact with to prevent the flu. We also help your children build habits that will keep them healthy this flu season. To learn more about how you can keep your child healthy at daycare, check out
our article
.