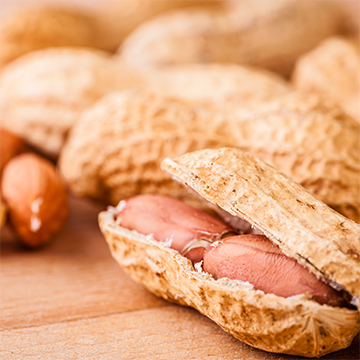 There are risks to introducing new foods into your toddler's diet. Some of the most common food allergies for children are eggs, milk, and peanuts. These ingredients affect everyone differently, causing a wide range of symptoms and reactions. Here's how you can safely introduce new foods:
Introduce new foods at breakfast
When introducing new foods, it's important to do so at the beginning of the day. Allergic reactions can occur minutes or hours from exposure. When served in the morning, you can observe your child throughout the day — and if a reaction occurs, you're able to reach their pediatrician.
When introducing new foods, avoid leaving the house. Minor reactions can cause swelling, itchiness, upset stomach, fatigue, etc.
Serve small portions
When serving your child foods they are not familiar with, especially known allergens, start small. If allergic, smaller portions will minimize the symptoms your child may experience. If your child has no negative reaction to a new food item, you can increase their portion sizes over time.
It is important that you only introduce one new food at a time. If you introduce several new foods at once and your child has an allergic reaction, it may not be easy to identify what item caused the reaction.
Maintain regular exposure
When trying new foods, children may not have an allergic reaction on first exposure. Furthermore, we can develop food allergies over time. Therefore, it is important that you expose your child to allergens regularly.
Even if your child has not had a reaction to specific food items, stick to small portions and continue observing your child.
Searching for daycare or after school care? The Kangaroo Forest offers both for ages 6 months to 12 years. We strive to create a positive learning environment that will support your child's development. Interested in learning more? Contact us today!