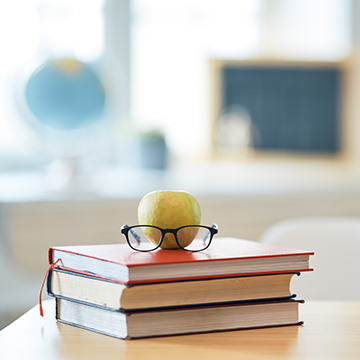 Happy first day of school, Conroe ISD! Though the district has decided to begin the school year with virtual learning, there are plans to eventually return to traditional in-person instruction as early as September 8. Control the spread of germs and protect your child this school year with these helpful tips:
Encourage your child to wash their hands
According to the CDC, good hand hygiene is one of the most effective ways to control the spread of germs this school year. If exposed to COVID-19, someone with unwashed hands may carry germs from the virus, which can enter the body through the mouth, eyes, and nose. Students with unwashed hands could spread the virus to others, as well. The CDC recommends washing your hands with soap and water for about 20 seconds at key times throughout the day. If your child does not have access to a sink, they may also use hand sanitizer containing at least 60% alcohol. If your children are under the age of six, hand sanitizer should be stored away and only used with adult supervision.
Disinfect your child's belongings
Though most schools are implementing strict cleaning and sanitation practices to control the spread of germs, it is important that you disinfect your child's personal belongings. Throughout the day, students are touching all kinds of surfaces and likely transferring germs to their own binders, pencils, and backpacks. We recommend using EPA-approved disinfectant to sanitize your child's belongings when they return home from school each day.
Remind your child to remain aware
You may not be able to offer your child guidance while they are at school, but you can teach them ways to keep themselves safe and healthy this school year. Remind your child they should be practicing social distancing while they are at school, and avoid sharing items with their classmates.
Conroe ISD is uncertain when students will return to traditional in-person instruction. In the meantime, virtual learning is the safest solution to control the spread of COVID-19. If you require daytime care or assistance with teaching your child, The Kangaroo Forest has the perfect solution! This school year, we are offering childcare services for remote students in a small group setting. Interested in learning more? Contact us today!