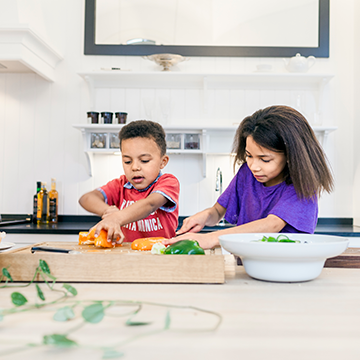 At The Kangaroo Forest, we understand it can be a daunting task to get your kids to eat their vegetables. Here are a few ways you can incorporate vegetables into your child's diet with ease:
Smoothies
Taste and texture are often huge factors in whether a child loves or hates a food item, which is why it is often difficult for children to stomach vegetables. Often, the key to getting your child to eat their vegetables is to disguise the veggies. Incorporating vegetables into smoothies is a great way to get your child to eat vegetables without even knowing they are! Vitamin-rich spinach makes for the perfect vegetable base in a smoothie. Just add strawberry and bananas for flavor.
Plant-derived breads and desserts
In 2021, we are no longer limited to family recipes and old cookbooks — with the internet, we have access to millions of recipes and new ideas. Many food bloggers have gotten creative with the way they prepare vegetables, including creating delicious plant-derived breads and desserts. For instance, grain-free brownies with a sweet potato base have become a fan favorite! Children love sweets, so recipes like these are the perfect way to sneak vegetables into your child's diet.
Top it off with a sauce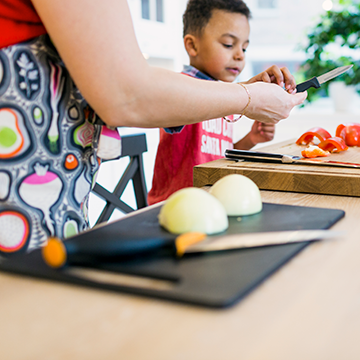 If taste is a problem for your child, top off their veggies with a sauce or condiment of their choice. For instance, veggies like broccoli taste great topped with melted cheese. Toppings like cheese disguise the taste of the veggie — so much so that your child will be begging for seconds!
At The Kangaroo Forest, we understand the importance of proper nutrition in a child's development. Therefore, we follow a rotating schedule of well-balanced meals and snacks that support our students' overall health and wellness. To view our January and February menus, click here.