Swimming is a great way to enjoy the summer while school is out. It makes a great activity for exercise, leisure, or just a way to cool off! While swimming can be a lot of fun, it is crucial for parents to be mindful of their child's skills and to determine what they're ready for. If you're wondering if your child is ready for swim lessons, find out how to know it's time to graduate from swim floaties while prioritizing safety.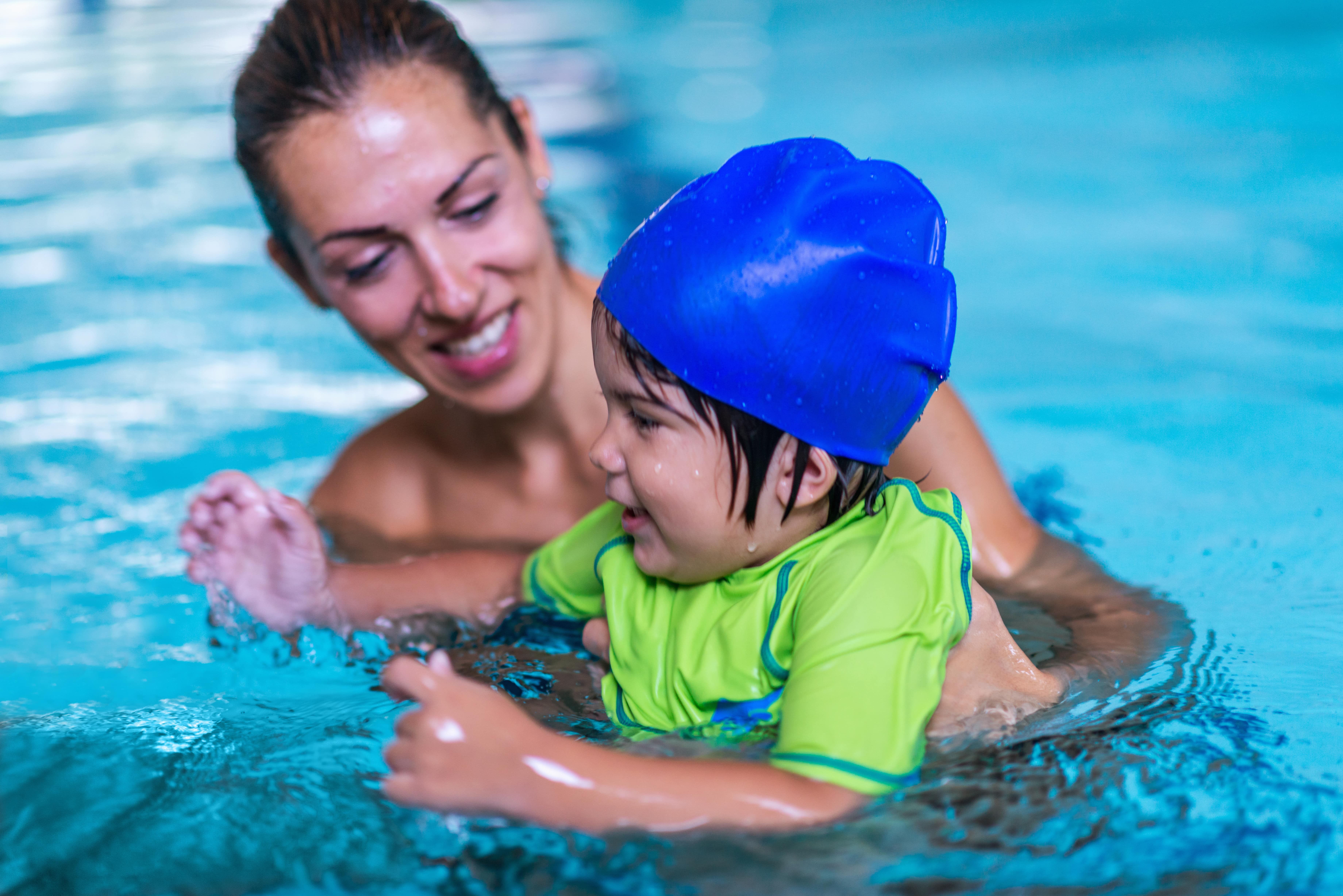 Why Swim Lessons?
Learning how to swim should be a priority for any person of any age group, but it can be hard to decide when it's time to enroll your child in swim lessons. It's a very important skill to have in order to escape dangerous situations or to simply enjoy the summer months. Swim lessons are intended to keep children safe, especially those who are exposed to a large body of water or those who have a pool in their backyard. A child is less likely to drown if they have swim experience, so consider lessons a life-saving investment.
When Should My Child Start?
Every child develops at different rates, so age can have very little to do with when they learn to swim. Determine this by observing your child's physical strength and personal interest in the water. They may not be ready to swim freely on their own, but it is wise to have them become comfortable with the water before you encourage them to take lessons. Make sure your child can follow instructions well and that they can take the lessons seriously. It can be difficult to express the dangers of the water to small children, but it is mandatory that they follow directions before entering the water. This is relevant to maturity level, which is a great way to judge if your child is ready to start swim lessons.
Summer is a time for you and your child to have fun in the water. Before signing up for lessons, consider these suggestions so that you can ensure both a safe and fun summer. Looking for childcare in The Woodlands, Texas? Interested in learning more? Visit our programs page or contact us today!