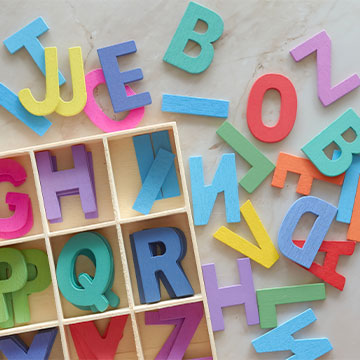 Starting kindergarten is a huge milestone! However, there are several concepts and skills your child should master before entering kindergarten. Are you concerned about your child's kindergarten readiness? The Kangaroo Forest has compiled a list of concepts and skills you should practice with your child:
First name
Before entering kindergarten, your child should be able to recognize their first name when spoken and written. Your child should also know how to write and spell their first name. Develop a habit of incorporating spelling and phonics activities on a day-to-day basis so they may become familiar with their name.
Basic shapes
When shown basic shapes, such as circles, triangles, and squares, your child should be able to identify the shapes by name. There are many name association games and tracing activity books you can purchase that make teaching this concept easier.
The alphabet
While your child may not need to know how to read before kindergarten, they should be able to recognize the letters of the alphabet and recite them. Memory is a significant part of learning the alphabet. One of the easiest ways for a child to retain information is through song. Therefore, we recommend introducing the alphabet song to your child paired with visuals for optimal memorization.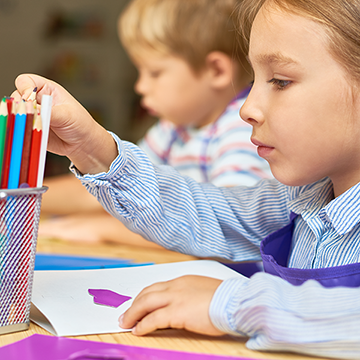 Basic colors
By the time your child enters kindergarten, they should be able to recognize and name the eight basic colors: red, orange, yellow, green, blue, purple, brown, and black. The easiest way to teach your child these basic colors is to practice name association with a box of 8-ct. Crayola crayons.
At The Kangaroo Forest, students have the opportunity to practice foundational skills using ABeka curriculum. This curriculum allows students to explore and learn with confidence. Not only do our pre-kindergarten students love learning, but they are fully prepared to enter kindergarten upon completion of the program. Interested in learning more about our ABeka curriculum? Contact us today!