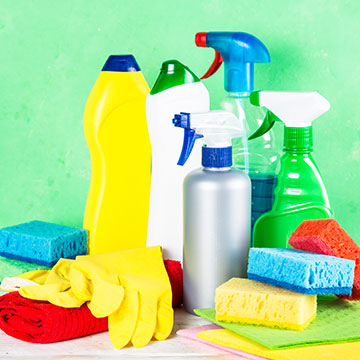 Enrolling your child in daycare allows him or her to interact with other children and build their communication skills. However, when children are in close spaces with one another day after day, germs spread easily. Keep your child healthy at daycare by following these tips.
Boost Immunity
Building a strong immune system can help keep your child healthy at daycare. By eating a healthy diet high in fruits, vegetables and iron-rich foods, your child is less likely to get sick during an outbreak. It is also important to ensure your child is getting plenty of sleep. Lack of sleep can contribute to a weakened immune system.
Wash Hands
According to experts, hand-washing is the number one way to reduce the spread of illness. Daycare staff should wash their hands frequently throughout the day. You can also teach your child the importance of washing their hands after they use the restroom, before and after their meal and after they blow their nose. Make hand-washing fun by encouraging your child to sing their ABC's or "Twinkle Twinkle Little Star."
Control Cross-contamination
Contamination is inevitable, but there are procedures a daycare can implement to limit the spread of germs. The toy your child places in his or her mouth has most likely been in every other child's mouth. Make sure your daycare regularly cleans, disinfects and sanitizes toys frequently.
Follow the Sick Policy
Daycare staff and parents should work closely together to monitor the health of children. If your child wakes up feeling ill, keep them home for the day to keep them from infecting other kids. You should also understand the daycare's sick policy. Some daycares will send children home if they are showing symptoms of illness but do not have a fever. It is important to remember that not all contagious illnesses will cause a fever. By working with your child's teacher, you can help prevent the spread of dangerous germs to other children and help your child get better quickly.
At Kangaroo Forest, we do our best to run a healthy daycare. Interested in touring our facilities?
Contact us
today to learn more about how we are the perfect daycare for your child. If you can't visit in person, check out our
virtual tour
to determine if the Kangaroo Forest is the right fit.