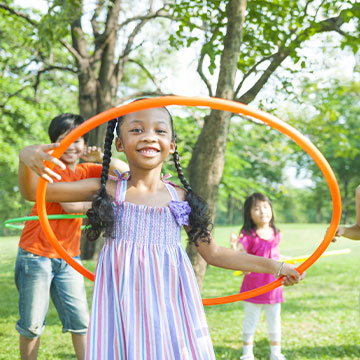 During the summer, it is tempting to overindulge in lazy days and sweet treats. Are you being proactive in ensuring your child maintains healthy habits? Here are a few ways you can help your child maintain healthy habits this summer:
Plan meals
Summer is the season of ease and carefree fun. When you have kids, it can be easy to skip meals and opt for quick snacks during the summer, especially when you're busy having fun. However, making a habit of snacking can be detrimental to a child's health. To ensure your child is receiving the vitamins and nutrients they need to grow, it is important that you meal prep or plan well-balanced meals.
Designate time each day for physical activity
During the summer, it's tempting to sit around and watch television or play with electronics all day. However, a lack of adequate physical activity can cause obesity and other serious health issues. Therefore, it is important to find opportunities to get your children up and active. An easy way to accomplish this is to schedule walks, bike rides, or outdoor games each day.
Develop a sleep schedule
With school out for the summer, the kids are ready to stay up late and sleep in! These lax sleep habits are harmless when practiced in moderation. However, these habits can be unhealthy when practiced regularly. Young children need anywhere from 10-12 hours of sleep for improved mental and physical health. Therefore, it is important that you develop a good sleep schedule for your child.
At The Kangaroo Forest, we understand the importance of maintaining healthy habits during the summer. Therefore, we have designed curriculum that incorporates daily physical activity and naps. Interested in learning more about our programs? Contact us today!