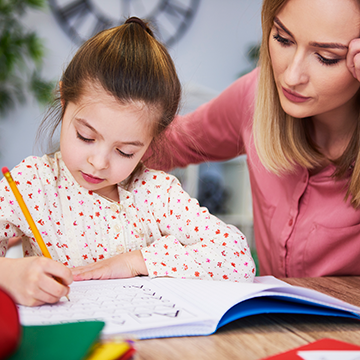 As parents, we want to know that our children are receiving quality education that will set them up for future success. This requires us to ask all the right questions when we meet with our children's teachers! Here are 4 questions to ask during parent-teacher conferences:
What are my child's weaknesses?
Your children's teachers are familiar with all their strengths and weaknesses. You may know what your child excels at, but aren't aware of all the areas in which they struggle. Parent-teacher conferences are the perfect opportunity to discuss where your child has room for improvement.
Are they falling behind in a certain subject? Do they work well with others? These are just a few questions to ask when discussing concerns. Your children cannot be accommodated if their issues are not addressed.
Have you noticed any emotional/social changes?
Teachers see your children all day every day. Teachers are one of the first to notice changes in your child's behavior. Therefore, it's important to ask your children's teachers if they've noticed any subtle or obvious changes in behavior, emotional state, social interactions, or even academic performance. Even subtle changes could be indicative of a greater issue — and the sooner it's addressed, the better.
Can I tell you about what's going on at home?
Parents aren't always aware of what's happening at school and teachers aren't always aware of what's happening at home. When your child comes home after a long day at school and begins acting out, you have no explanation for this behavior because you don't know the trigger. The same goes for teachers when your child arrives at school and begins acting out. Therefore, it's important to share with your children's teachers a little bit about their home life.
Whether it's parental divorce, financial struggles, or a family death, inform your children's teachers, as these significant life changes could impact your child's behavior while at school. If teachers know what's going on, they can better address your child's needs.
What is the best way to contact you?
You and the teacher are working together in the best interest of your child. To ensure your child's needs are met, it's important to remain in close contact with their teachers. During parent-teacher conferences, make note of any new contact information. Whether it be via phone or email, establish what their preferred method of communication is.
Looking for childcare in The Woodlands, Texas? TKF provides a quality educational environment for children ages 6 weeks to 12 years, including Private Kindergarten and before and after school care.
Contact us
today!