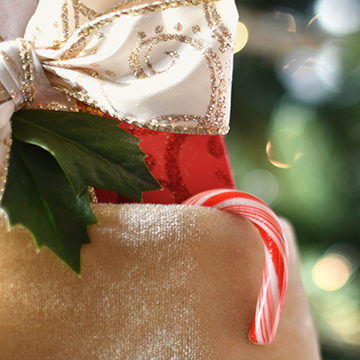 Stockings are a special part of Christmas, and most kids look forward to seeing what's hidden inside their stocking. Although items in stockings don't need to be expensive or outrageous in size, they should be memorable items that kids will enjoy. Here are the top stocking stuffers for kids:
Christmas Candy
It is no surprise that kids love candy, but certain holiday candies such as candy canes are a big hit with kids. It reminds them of the holiday season and it could be a new tradition in your family. Other candies such as chocolate Santas or chocolate oranges can also be introduced this way. Candy is a safe bet and will be enjoyed by everyone.
Card Games
Card games are a good option for stockings. There are tons of options to choose from and can engage kids and families. Oftentimes, these simple card games can be used on Christmas day between naps or meal times. Also, card games cater to a variety of ages.
Knick-Knacks
One of the most used gifts are the ones without a set purpose. Famous knick-knacks such as slinkies, slime, and Rubix Cubes are fan favorites on Christmas. Kids love the different textures and the challenges that come with these little toys.
Lip Balm
Stocking stuffers can be necessities as well. Lip balm companies often release holiday flavors in smaller sizes intended for stockings. With a variety of flavors, lip balms are great for chapped lips during these cold months.
Coloring Pens/Pencils
No matter the age, pens and pencils are one of the most used items when it comes to stocking stuffers. From crayons and markers to colored pencils and more, gifts like these will allow kids to express their creativity.
Personalized Items
One of the joyous parts about Christmas is the ability to personalize the gift-buying process. Depending on the child, stocking stuffers can include nail polish, bath bombs, socks, video games and more. Plenty of companies offer small gift sets perfect for stockings. These personalized items are often affordable and easy to come by.
Need more stocking stuffer ideas? Click here to shop the trending stocking stuffers for 2021!
The Kangaroo Forest provides a quality educational environment for children ages 6 weeks to 12 years, including Private Kindergarten and before and after school care. We seek to create positive learning opportunities for our students in a caring and nurturing atmosphere. Interested in learning more? Contact us today!