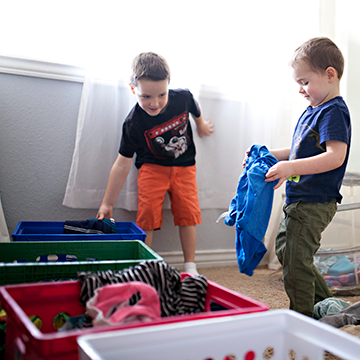 March is right around the corner, which means it's time to start thinking about Spring cleaning. Spring cleaning will not only allow you to tidy your space, but it is also the perfect opportunity to teach your child organizational skills! The Kangaroo Forest has compiled a list of tips that will make this process easier:
Create and use checklists
In what areas of your child's life are they lacking organization? Whether it's school or household chores, creating and using checklists will allow your child to identify what tasks need to be completed and when. When it relates to school, have your child list all their upcoming assignments with due dates in chronological order. This process can be replicated with their household chores, as well — what must be accomplished and in what order? Putting these items down on paper will allow for easier, quicker execution.
Develop a routine for their tasks
In order for your child to make their organization and productivity a priority, they must first develop a routine for their tasks. Have your child designate time each week to sit down and create their checklists; this practice should occur at the same time each week (i.e. Sundays after breakfast). With consistency, your child will form a habit of creating their checklists and executing their tasks.
Be an example for your child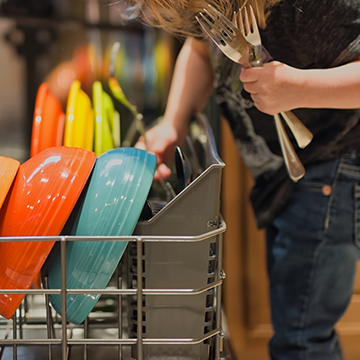 The easiest way to teach a child organizational skills is to model what organization looks like — be an example for your child! Develop a routine for yourself and use checklists to keep your space and tasks organized. If your child sees how you execute organization in your day-to-day life, they are more likely to replicate these habits.
At The Kangaroo Forest, we believe organizational skills are crucial in a child's development and education. In our classrooms, clean-up and organization is a team effort — each student is responsible for cleaning up after themselves! Interested in learning more about our programs?
Contact us today!