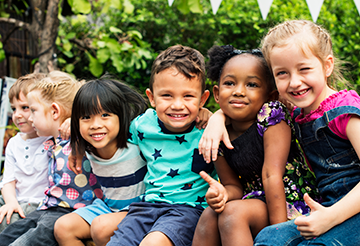 Thursday, May 5 is Cinco de Mayo. This holiday commemorates Mexico's win in the 1862 Battle of Puebla. In America, Cinco de Mayo is often mistaken for "Day of the Dead", another Mexican holiday that takes place in November and celebrates life & death. This common mistake is exactly why we must educate ourselves! The Kangaroo Forest breaks down the importance of teaching your children about other cultures:
Diversity
The first five years of a child's life are almost exclusively spent with family. For many children, they have not yet been exposed to people who are different from them. Once they attend school for the first time, they meet people of all races, ethnicities, socio-economic backgrounds, political/religious beliefs, etc. If they are not taught to value others for their differences, this change of scenery might be confusing.
Therefore, it is important to introduce your children to other cultures through film, food, literature, and more. With a newfound appreciation for other cultures, your children will walk through life eager to make connections with a variety of people — not just with those they share similarities.
Ignorance is Not Bliss
As hard as it is sometimes to remain informed by watching or reading the news, it's important to know what's going on in other cultures or countries. Ignorance is not bliss. What affects one group of people may eventually affect us all. Even when an issue may not affect us directly, simply being informed, having empathy, and taking action can help to encourage change.
At home, watch the news with your children. Encourage open dialogue about important global issues. Raising well-informed children means raising children that are eager to make a difference in the world.
At The Kangaroo Forest, we love and appreciate diversity. We welcome students from all walks of life. Interested in learning more about our programs? Schedule a tour of our facilities today.