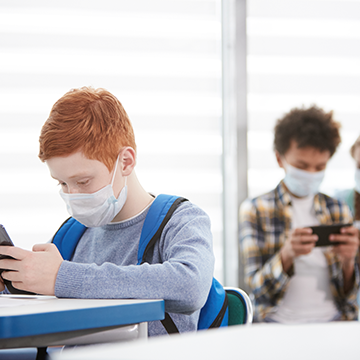 With COVID-19 on the rise, many school districts are conflicted on how they should approach the upcoming school year. Many districts have discussed returning to a physical classroom setting, while others have considered distance learning. Furthermore, many parents fear sending their child back to school but also lack the availability or qualifications to assist their child in distance learning.
If you prefer distance learning for your child but require daytime care or assistance with teaching, The Kangaroo Forest has the perfect solution! This school year, we are offering childcare services for remote students in a small group setting.
What We Provide
At The Kangaroo Forest, our virtual learning experience provides students (ages 5 to 12) with the environment and resources necessary to complete their work and stay ahead this school year.
The Kangaroo Forest will be open for distance learning on weekdays from 7:30 AM to 3:30 PM. To ensure the health and safety of our students and their families, we will require health screenings prior to building entry.
With internet access, students may complete their school work with teacher oversight. We recognize the importance of a well-balanced educational environment, so students will have the opportunity to participate in additional activities, games, and designated outdoor playtime. Lunch and snacks will be provided, as well.
After school care will be available at an additional cost. Have questions? Contact us for rates and availability at 281-465-4069. Space is limited!