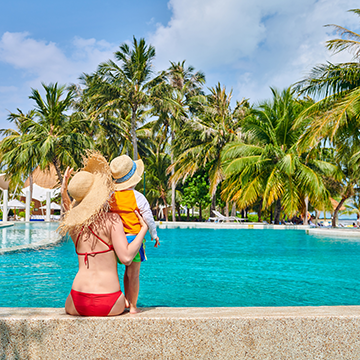 With warmer weather right around the corner, it's almost time to hit the pool. Before busting out the floaties, consider these water safety tips to keep your little ones safe:
Get comfortable with the water
One of the best ways to keep your child safe at the pool is to ensure they are comfortable in the water. They are at greater risk of drowning if they are fearful. We recommend taking your child to swim lessons while they are young. Simply knowing how to float and remain calm could save your child's life if presented with danger. Even if your child knows how to swim, we recommend requiring your child to wear a life jacket or other floatation gear while swimming — especially in deeper waters.
Adult supervision
With the risk of drowning, adult supervision is always necessary for children at the pool. Danger can arise at any moment, so you cannot take your eyes off your child while they are in the water. We recommend remaining in the water with your child as long as they are swimming, so you can reach them easily if necessary.
Install fences around your pool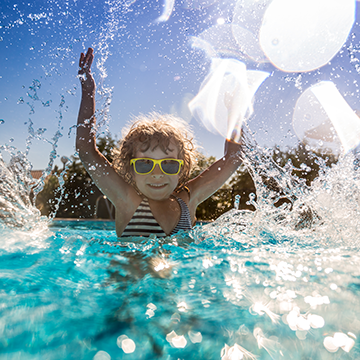 If your children play in the backyard by themselves often, it is crucial that you have fencing around your pool. If the pool is easy to access, your child could get in the pool without supervision and drown. Installing a fence around your pool will keep your children safe when you have your back turned.
Learn CPR
In the event that your child begins drowning and is unresponsive, it is important to know how to perform CPR on your child. Your response time could mean life or death for your child. There are many courses and online resources available for those interested in learning CPR.
At The Kangaroo Forest, we believe the only way to keep your child safe is by being proactive and implementing preventative measures. Need more water safety tips for your preschooler? Contact our childcare professionals today.